Please join us for Sunday Service at 10:00am
1451 Carl Stern
Hutto, TX 78639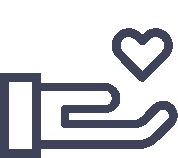 Share your prayer request with us so our family can continue to keep you in our prayers. It doesn't matter if prayer or praise request, let us celebrate or live alongside through the joys and challenges that life gives us.
We invite you to be part of the things happening both inside and outside of the church. These are not just ways to serve the church and our community but ways to get connected and develop relationship. Please come worship with us every Sunday at 10am.
​
For more information, contact Kathi in the church office.